Programs
Thom Stecher and Associates offers dynamic educational programming steeped in Whole Child philosophy and social emotional learning research, practice and strategy.
Our creative, interactive and engaging programs are tailored to exemplify the mission statement and goals of your educational community. We work within the current structure of your school or district efficiently utilizing talent, time and space.
Our programming is comprehensive and consistent. The consistency of our language and our philosophy allows our programming to engage diverse audiences in a personally appropriate way. From outdoor adventure learning to auditorium filled in-services we are able to deliver a consistent message to all members of a community.
Using our Full Value Contract we create an educational atmosphere of safety, integrity and responsibility. Our programs are forward focused and promote both individual and communal success.
Our goal is to enable and encourage students, educators, and parents to take personal responsibility for their learning. Together our potential is endless. We all have the power to create positive sustainable change - let's use it!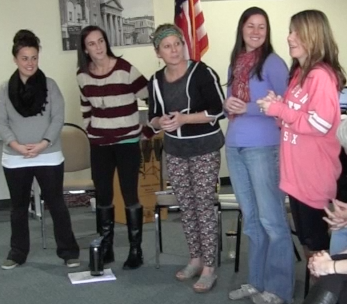 Full Value Contract:
Rules for Living

Simply put, Thom makes a difference in the lives of students and teachers each and every time he works with them!