Programs: Students: Life Changers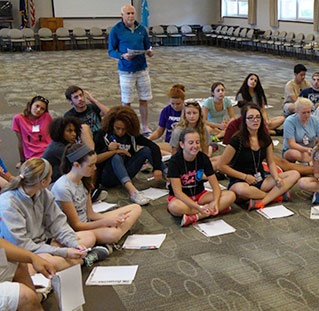 This "service leadership" conference is for students 17 to 21 years old. It is a deeper, more reflective exploration of our LifeSkills 3 R's (Respect, Responsibility, and Relationships.) In this engaging and thought provoking conference we invite participants to explore the concept of service leadership. What does it mean to devote oneself to a higher purpose cause or principal? How do we inspire and develop the best within others and in our schools and organizations? Participants are guided through a process that leads them to creating a plan of action to assist their schools in becoming a fully integrated academic, social, and emotional learning environment.

LifeSkills Conference was a breath of fresh air for me and I truly feel like I can breathe comfortably for the first time in a long time and I owe it to the love and support of those who have helped me through these tough times and especially those at LifeSkills Conference who have taught me the true meanings of Respect, Responsibility, and Relationships!
The Heart of LifeSkills