Programs: Administration: Professional Development Planning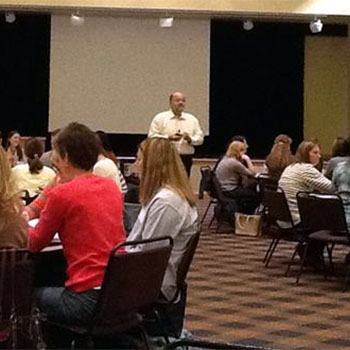 Over my 42 years working in education I am often asked to help administrators, board members and staff problem solve, see different perspectives and grow personally and professionally.
My work has always emphasized that building trusting relationships is the key to success. We must model trust to receive trust. Great leaders are empathetic and willing to listen more than they speak. It is essential to believe in the goodness of people. Leaders are wise to devote time and energy to develop a culture of caring. The culture of school must be based on emotional safety. I work with leaders to help them inspire, fulfill and be grateful.
Thom Stecher
Choose some of our Favorites or Create your Own!
Now you can have the best of both worlds… great programming and nationally acclaimed professionals. Offering you informative and enlightening programs laced with fun and humor, advice and experience. It's all encompassing, efficient and experiential. Whether you select a full day, or half-day's program, we think you will be impressed.
Thom Stecher and Associates has a unique gift tailoring our programming to meet the goals of your school or district. Below are some of our most successful programs.
Let's talk about which ones fit your audience, size and time frame! E-mail Us!
Programs: (click the titles to expand content)