Who We Are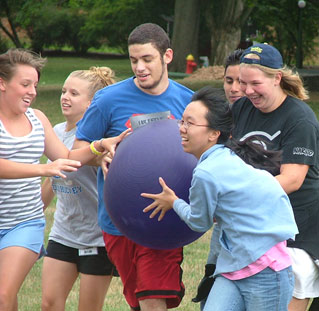 Mission Statement
Thom Stecher and Associates is dedicated to assisting schools, educators and students in achieving their highest level of potential. We strive to foster open relationships where the sharing of ideas, philosophy, knowledge, beliefs, values and passion is channeled into creating constructive solutions. We aim to build healthy communities where we grow as instruments for positive change.
Philosophy
Fair is not always equal and equal is not always fair.
Thom Stecher and Associates celebrates the gifts and talents of all learners. Using Ashley Stecher as a teacher and guide, we have found that even those who cannot speak, chew or laugh can still bring joy, peace and love to our world. We look to unlock the inner beauty of each individual.
Appreciate those around you with special needs.
We believe that we are all special needs learners. It is our special needs coupled with our special gifts that bring to light our true talent and potential. When we work together we balance our needs and gifts creating endless potential – Let's work together.
The more we find out about our self and others the less likely we are to hurt each other.
The more we share the more we learn. Thom Stecher and Associates strives to give educators, teachers and parents opportunities to discover and rediscover themselves. We aim to create and nurture friend-like relationships of respect, integrity and value.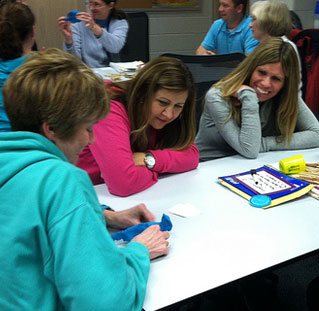 We must educate the whole child.
We believe that to truly impact a child's life we must give them the tools to make creative, inspired, healthy decision. We believe that academic success is impacted by social, emotional well-being. We strive to change the focus of education from test scores to character.
When working with people 1 + 1 is not 2. When we work together
we are able to take leaps in achievement.
We create communities that work – together. Together we believe that our potential is endless. We work to build relationships where ideas can flow freely and purposely into action.
The more consistent the responses of caring adults in a child's life the greater the child's success.
Thom Stecher and Associates aims to create communities where the consistent responses of adults are of love, compassion and respect. We aim to nurture and keep alive these qualities in dedicated educators, parents, students and communities.
Be the change you want to see in the world
We cherish Gandhi's challenge to live by example. We choose to work towards it.