Programs: Administration:
Professional Coaching
Over my 42 years working in education I am often asked to help administrators, board members and staff problem solve, see different perspectives and grow personally and professionally.
My work has always emphasized that building trusting relationships is the key to success. We must model trust to receive trust. Great leaders are empathetic and willing to listen more than they speak. It is essential to believe in the goodness of people. Leaders are wise to devote time and energy to develop a culture of caring. The culture of school must be based on emotional safety. I work with leaders to help them inspire, fulfill and be grateful.

- Thom Stecher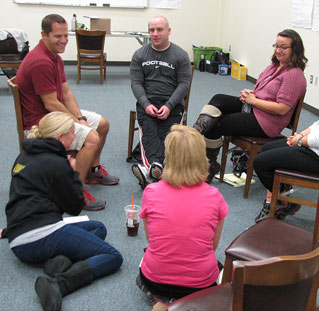 Thom Stecher has been by far the single most important influence on my professional career as a teacher of graduate courses, and in many other professional endeavors. One of his strongest attributes, other than his incessant, ongoing love of current research in the field of social emotional learning, is his emphasis on the need to build relationships as the key to academic success. He also easily and clearly transmits his knowledge and his vision to his students, in ways that are far more interactive and experiential than didactic. He sets high academic standards for his students, and expects high quality graduate level work back from them. He is always ready and willing to provide extra help and guidance to his students, whether one-on-one or in groups. Every time Thom teaches a class he has taught before, it is different because of the amount and quality of new and ongoing research he has unearthed and included, and the new activities he brings, all based on the most important social emotional learning issues. He is my most valuable role model, and continuously raises the bar for me to keep improving my skills.