Master's Degree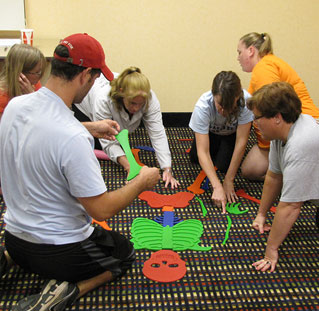 Overview
Neumann University is offering a Master of Science in Education with an emphasis in Social Emotional Learning. The social emotional degree is consistent with, and driven by, the University's Mission Statement and a commitment to whole child education. The program enables graduate students to acquire a wide range of knowledge and skills, which are designed to prepare them to assess and meet the needs of every student in their schools. By analyzing and interpreting data driven social and emotional learning theories and applying cutting edge wellness and teaching practices, graduate students become whole and healthy educators teaching the whole child. The goal of the social emotional learning degree is to instill the knowledge, skills, values, and attitudes necessary to grow the whole educator.
Design
The 36-credit Master of Education with an emphasis on Social Emotional Learning can be completed in two years, and includes clinical components that allow the candidates for the degree to pursue ongoing action research and practice in their school.
Outcomes
Successful graduates of Neumann University's Master of Education with an emphasis in Social Emotional Learning will be able to:
Participate in curriculum development projects
Act as role models of social and emotional wellness, allowing them to teach, live and have students learn at their highest potential
Engage in social and emotional mentoring roles for students and colleagues
Pursue further study at the doctoral level in curriculum, instruction and technologies
Successfully orchestrate strategies and techniques in socially, culturally and emotionally diverse classrooms
Voice the concerns and capabilities of educators dedicated to whole child education through social and emotional learning
Comprehend the relationship between the pedagogical objectives of the school and the abundant range of social emotional skills, talents and interests of a diverse community of learners

We are honored to work with talented educators and we would love for you to join us!